Inspired by a love of great beer and a burning desire to do something creative, Gloucester Brewery was founded by Jared Brown in Oct 2011. The idea was to create a range of classic beer styles whilst also developing a more modern and experimental range to keep things interesting.
Our Processes
'This is how we brew it' Our processes and how we get our beer to taste so good. Or if you are interested in trading with us and distributing our beautiful beer please follow the link below to find out more.
Malting
The barley is soaked in warm water,  mimicking natural conditions for germination. The barley kernel then becomes active and gets ready to release sugars.
Barley + Water + Heat = Malt (Potential Sugar)
Mashing
We mix the malted barley with hot water to release the natural sugars in the barley. This sugary solution is called wort, which the yeast will use later as a food source.
Malt (Potential Sugar) + Water + Heat = Wort (Actual Sugar)
Boiling
We boil the wort to sterilise it, to caramelise the sugars to give more body to the beer. We also add hops to make the beer bitter and to provide extra flavour.
Wort + Boiling + Hops = Bitter Wort
Cooling
We chill the boiled wort as quickly as possible with a heat exchanger.
This helps stabilise the final beer and minimise infection risk.
Fermentation
We add our yeast to ferment the beer. Yeast uses the sugars derived from the barley as a food source and in return gives us alcohol as well as many important flavour compounds.
Wort + Yeast + Time = Beer
Dry Hopping
With many of our beers we add extra hops after fermentation has finished. This adds a huge amount of aroma to the beer without adding any extra bitterness.
Beer + Hops + Time = Delicious Aromatic Beer
Racking
We then put our beer into Cask, Keg or Bottle. All our beers are packaged 'live' which means there is a small amount of yeast still in the beer which will continue to ferment and provide natural carbonation to the beer.
Beer + Time = Naturally Carbonated Beer.
Serving
The beer is then delivered to local pubs, shops or to our very own Tank bar on our brewery trike. Thirsty drinkers can then enjoy the beer at it's freshest via a traditional hand pull, a keg line, or straight from a bottle… but always in a glass!
Beer + Glass = Happy Drinkers
Jared Brown
Founder
I've always had a love of food and drink. I remember my first job at the Ram Inn, Woodchester washing dishes at the age of fifteen and marveling at the smells coming from the main kitchen. It was this that first inspired me to embark on a career as a chef for 10 years, and most importantly, when I sipped my first pint of ale, where my journey began into the world of beer.
Now, running Gloucester Brewery and TANK, it's the smells of the malt and hops wafting around the building, the bustle in the bar and working with a passionate and dedicated team that gives me drive and inspiration.
My favourite beer has to be Session IPA!
Hugh Joslyn
Brewery Manager
I fell in love with Gloucester Brewery and their beers back in 2011 when the Brewery first opened. The passion of the whole team has always shown through in the quality of the beers, so when Jared approached me to discuss joining the team I was more than excited.
I am really enjoying trying all the new beers in our Warehouse range this year, with May's Vic IPA being an outstanding favourite.
Simon Dove
Brewer
When my family started a brewery in 2005, it was impossible not to become enchanted by the sights, smells and (dare I say it) the flavours. A somewhat early introduction to the delights of craft beer has stood the test of time that, when I came to look for a vocation. Nearly five years of brewing adventures has led me to Gloucester Brewery where I am excited about the possibilities ahead.
My favourite beer at present has to be the Session Pale.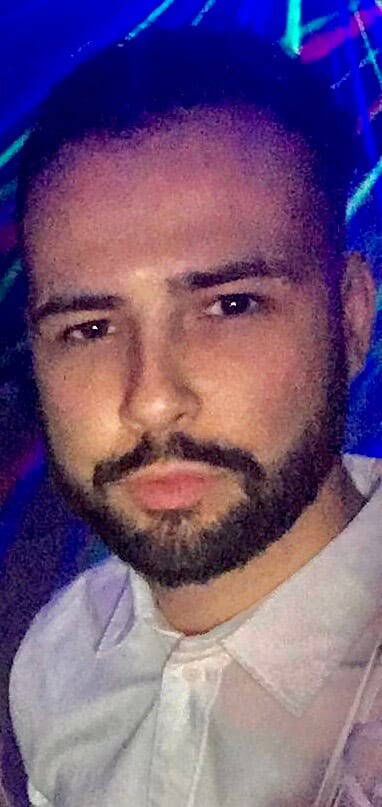 Jordan Hodgson
Sales Representative
Jan Van Der Elson
Shop & Events Co-ordinator
Growing up in the Southern parts of The Netherlands, I was introduced to the craft beers of Belgium, mostly brewed by monks. After working in the corporate oil & gas world for many years, I started my own business in the Gloucester Docks. When Jared asked me to help out selling beers, I was thrilled to be involved with the Brewery and TANK.
Dave Lewins
Sales & Marketing Director
I'm very excited to be expanding my knowledge and love of beer amongst such a welcoming and expert team! Ever since my first ever pint of London Pride, I've been a keen follower of great cask ales. Taking that to the next level, I'm now on an exciting journey of digging into the intricate skills that go into designing and brewing the incredible variety of flavours and experiences from just the four wonderfully basic and wholesome ingredients. My recently found love is our wonderful Session IPA. But I've just tasted the new batch of our New England IPA which has got me thinking I'm going to have to keep an open mind on these things…and I'm turning towards kegs which has also surprised me…this is a learning journey I'm going to enjoy!
Jed Roy
Brewer
I have always loved the diversity of beer, the huge range of flavours there are to try and the constant innovation of small brewers. This love led me to study brewing at Heriot-Watt University where I attained my masters degree. Now working at Gloucester Brewery to create the best combination of styles and flavours possible.
My favourite beer at the moment is American Pale.
Harry Ellis
Sales Advisor
So I get the best job in the brewery; talking to people who love beer about beer I love. Out of all our beers I sell for the brewery, I think Session IPA is my favourite. Such a wonderful tropical flavour and undoubtedly one of the best session beers on the market.
Taylor Crawford
Sales Representative
I am super excited to join the team at Gloucester Brewery after loving the beers produced over the years, I can't wait to see where the journey over the next months and years takes me and the brewery.
My favourite beer at the moment is Gloucester Gold as it is easy drinking and refreshing.
Sue Nicholson
Accountant
I have been with Gloucester Brewery since 2015, I love working in such a vibrant and positive environment and I love a half of Gloucester Gold.