As the new four-week restrictions come into force, we are working hard to ensure we can meet demand for our beer and gin deliveries.
Unfortunately, we had to temporarily close Tank bar due to the restrictions but at the brewery, we continue to produce our award-winning beers and delicious Fox's Kiln Distillery Gins and offering free delivery to many Gloucestershire postcodes.
Managing Director Jared Brown said: "Our thoughts are with everyone during this tough time and we hope you and your families continue to stay safe and well.
"Sadly, Tank bar is closed for now and we hope to be able to re-open the doors there as soon as we are able. Meanwhile, we are working hard to keep things running as usual at Gloucester Brewery.
"We're doing all we can to safely keep up our brewing and distilling and our free local deliveries, so you can keep enjoying our beer and gin. We might even have a few festive surprises up our sleeve too which we will be announcing later this month.
"We want to say a massive thank you to everyone who supported us through the last lockdown, and we hope people will continue to support us this time too."
Our beers range from classics such as Gloucester Gold and Dockside Dark through to its popular Session IPA and New England IPA.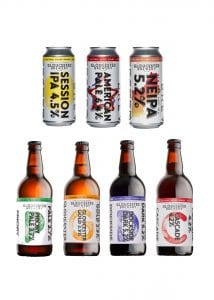 There is also our Fox's Kiln Distillery Gins distilled at Gloucester Docks using carefully selected natural ingredients. You can choose from flavours including its Classic and Pink to Blood Orange and Rhubarb & Ginger.
We offer free delivery to:
• GL1-4
• GL50-GL53
• GL20
• Plus nationwide with any order of £50 or over.
To order, visit our online shop.