EARTH CONSCIOUS BREWING
crafting a climate for change.
"To restore stability to our planet, therefore, we must restore its biodiversity, the very thing we have removed. It is the only way out of this crisis that we ourselves have created. We must rewild the world." – David Attenborough
The planet is at a turning point, it is down to all of us to do what we can to bring it back from the point of no return.
David Attenborough tells us that when he was born in 1937 carbon dioxide levels in the atmosphere were at 280 parts per million. In 2020 the levels has rised 48% to 415 parts per million. The greatest cause for this rise in carbon dioxide? Us.
It is a problem that we, as a species, have caused, and a problem that we must now work to fix.
That is why sustainability is at the core of everything we do at Gloucester Brewery, and why we have pledged to become a carbon neutral business by the end of 2022.
We are proud to have partnered with Tree App in our mission to become more sustainable.
Treeapp has partnered with 7 tree planting NGO's to plant trees around the world. All have met the
internal criteria surrounding ethical tree planting, transparency and use-of-funds. All tree planting activities not only have environmental benefits, but also a social and economic impact by working closely with local communities.
To date, Treeapp has funded the planting of over 140,000+ trees across:
● Africa: Madagascar, Tanzania, Burundi, Ethiopia, Guinea, Mozambique, Kenya
● Americas: Brazil, Peru, Haiti
● Asia: Nepal, Indonesia
The planting activities are performed by local tree-planting NGO's, who make sure every single tree they
plant benefits endemic species and local communities.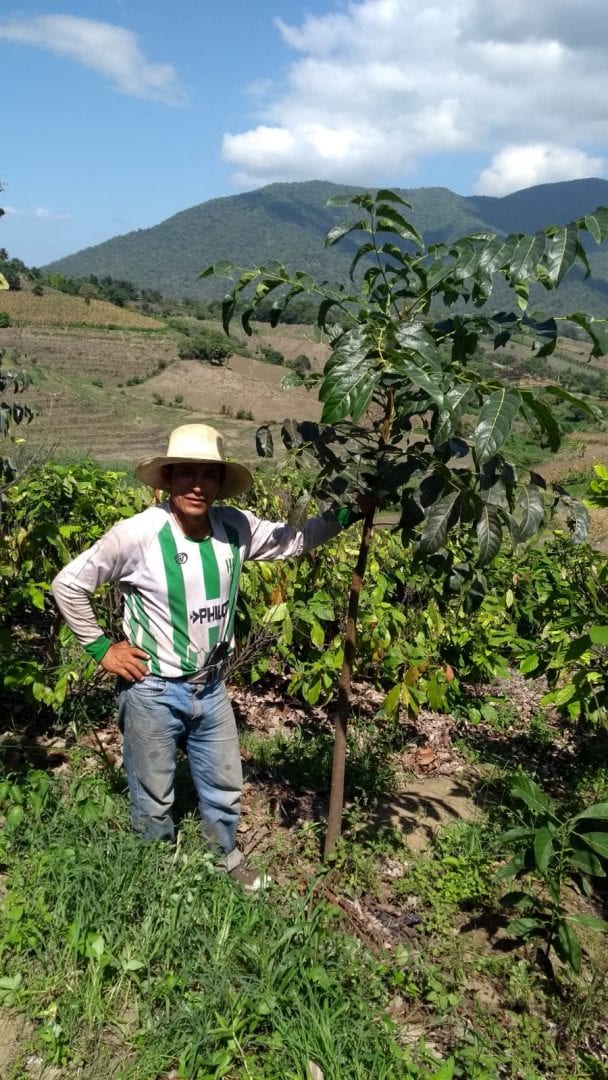 We believe that to make a big change, we must first make lots of small changes to our daily operations. Here are just some of the things we have done so far to become a more sustainable business:
All our energy is supplied from reusable energy sources by Opus energy, part of the Drax group who became a world leader in the fight against climate change when they announced their mission to become a carbon negative business by 2030
We have invested in a hybrid car to complete many home deliveries, reduce our carbon emissions from van usage
We have partnered with Spring Environmental to calculate our carbon emissions and create a plan to become a fully carbon neutral business by the end of 2022
We have partnered with TreeApp to support reforestation projects in developing countries across the globe, and encourage all our customers to help with every order
We have moved all our bottled products into cans and invested in a canning line to keep all production in house, significantly reducing road miles and maximising usage of infinitely recyclable aluminium cans
All our products are packaged in fully recycled cardboard boxes
We only use paper straws in our bars
Spent grain and hops are picked up by a local farmer for animal feed.
We use centrefeed roll made from 100% recycled materials
We encourage our employees to walk or cycle whenever possible to reduce their own carbon footprint.
All staff are committed to being conscious about the environment and their impact
All staff are encouraged to sign up with TreeApp to contribute towards global reforestation projects where it matters most
We minimise paper use wherever possible, and issue all our invoices electronically
Toilet paper in our brewery & bars is made from bamboo – from rapidly renewable and FSC certified bamboo forests. It is supplied by bumboo who partner with Eden Projects to plant a tree for every box purchased
We have stopped using any plastic can carry packs, and drastically reduced plastic usage across the business
We re-use as much packaging as we can, even down to bubble wrap used by our suppliers
We have created a range of beer to utilise waste bread products from a local bakery – The Authentic Bread company
Plans are in place for us to continue our journey to becoming carbon neutral and eventually carbon negative, and to improve sustainability in everything we do.
We are seeking options to install solar panels on the brewery roof to contribute further to green, reusable electricity
We will purchase an electric delivery van for deliveries to our pub customers
We will install carbon capture technology to trap CO2 emissions from the brewing process, refine and re-use the gas instead of buying in new gas canisters
As part of our commitment to Earth-conscious brewing we are proud to be working with a number of partners:
Spring Environmental are helping us with our pledge to be carbon neutral by the end of 2022. Working to create a full report on our current carbon emissions and a plan to reduce them.
Find out more
Vision 21, a Gloucestershire-sustainability charity. We are working with them on an exciting project for Gloucester, so watch this space for news in 2020.
FIND OUT MORE
Authentic Bread Company, in Newent, is providing us with leftover bread which we are making into beer. Our first nano beer using old loaves has already been brewed.
FIND OUT MORE
We work hard to ensure sustainability throughout our supply chain.
Here are some of the people we work with:
Hops – Charles Faram, in Malvern, Worcestershire
UK Grown Malt – Brewers Select
Carbon Neutral party cans – Huber Packaging
Beer coasters from natural materials – Katz
Leftover bread from our beer: Authentic Bread Company, Newent
Toilet Paper – Bumboo
We all want to do our bit to help the environment, but for many people it seems a daunting task and they are left asking 'but what can I do?'
Hopefully these little tips will help you to make small changes, and if we all can do it then those changes will add up to big changes.
Reduce waste going to landfill and recycle everything you can
Bring your own box or bag when you visit our shop, or re-use boxes supplied by us
Please remember to recycle your empty cans after enjoying our beer.
Walk or cycle whenever possible, especially when visiting the shop, tap room or bar
Wear a reusable face mask whenever possible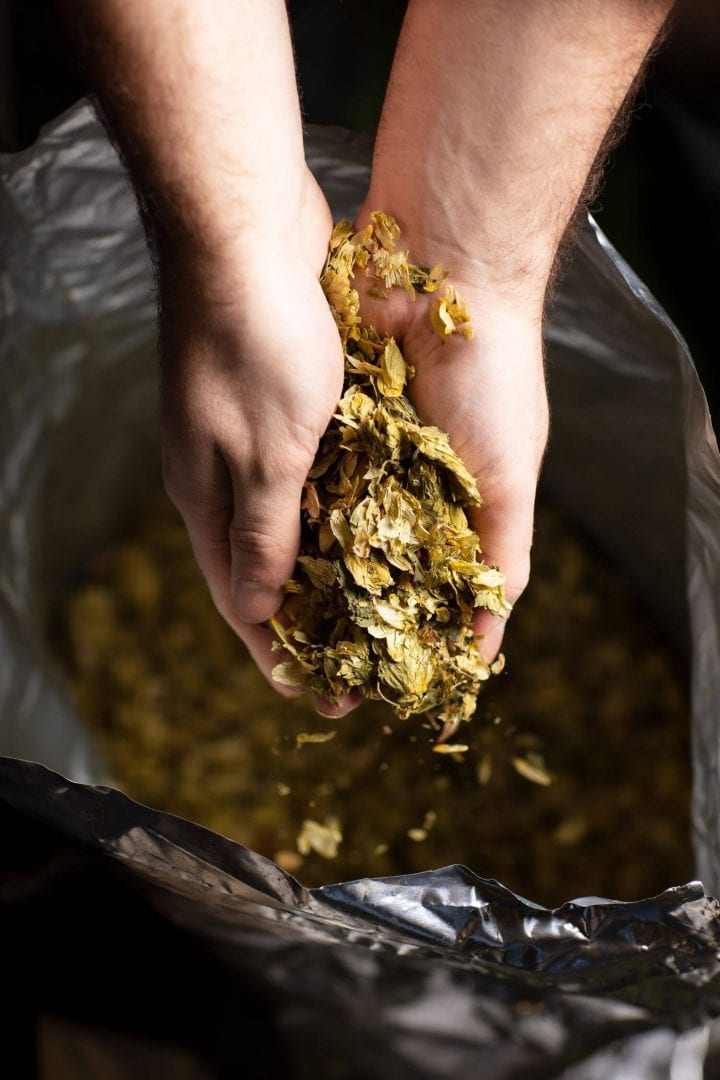 SUSTAINABLE BREAD MASH RANGE
A Year of Pales 2021 Monthly Specials.
Providing the best tasting craft beer is at the heart of the core values on which our company is founded. We brew in a perfectly natural way, using the purest ingredients, responsibly and mindfully holding ourselves accountable for our ethical and environmental standards.
44% of all bread produced in the UK is thrown away. We want to do our part to reduce this.
Bread is made from grains such as barley, wheat and rye, the same raw materials that are used to make beer. Making beer with bread dates back 4,000 years. We collect surplus bread from The Authentic Bread Company in Newent and incorporate this into the brewing process. It is mashed down into the mix and replaces some of the malted barley we traditionally use in brewing.
By using bread that would have otherwise been wasted, we are helping to reduce carbon emissions from the energy-intensive brewing process. This small change can replace upto a third of the malted barley and can have a huge impact on reducing waste.
By drinking mindfully, you are investing in the long-term health of the planet, now and for the future.
Join us today in our pledge for #earthconsciousbrewing
A super juicy IPA, with bold aromas of citrus fruits and sweet mango and a pale malt base. Flavours of mango are layered over more tropical fruits.
Style – Mango IPA, VEGAN, Limited Edition, CASK, April special
Ultra pale malt base allows all those amazing hop characters to shine through.
Style – Pale Ale, VEGAN, Limited addition, CASK, May special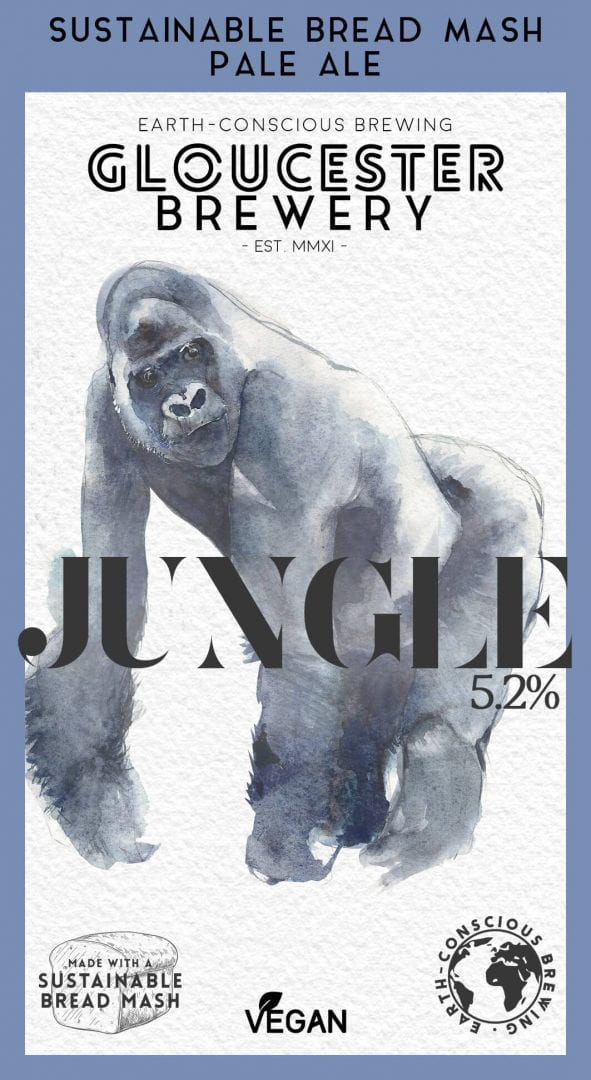 Heavily dry hopped and soupy, hazy pale ale, bursting with tropical fruit flavours.
Style – Pale Ale, VEGAN, Limited addition, CASK, June special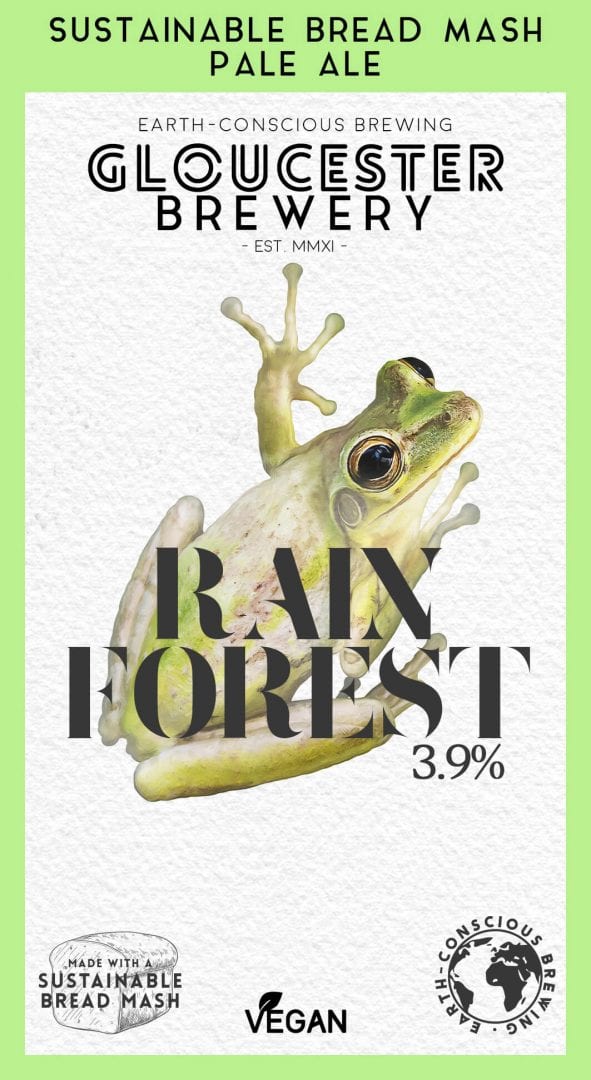 Pale,pale, pale with a fruity zesty hoppiness. Easy drinking and perfect for the summer.
Style – Pale Ale, VEGAN, Limited Edition, CASK, July special
USA inspired pale ale, full of hops and bold flavours with a soft rounded bitterness.
Style – Pale Ale, VEGAN, Limited addition, CASK, August special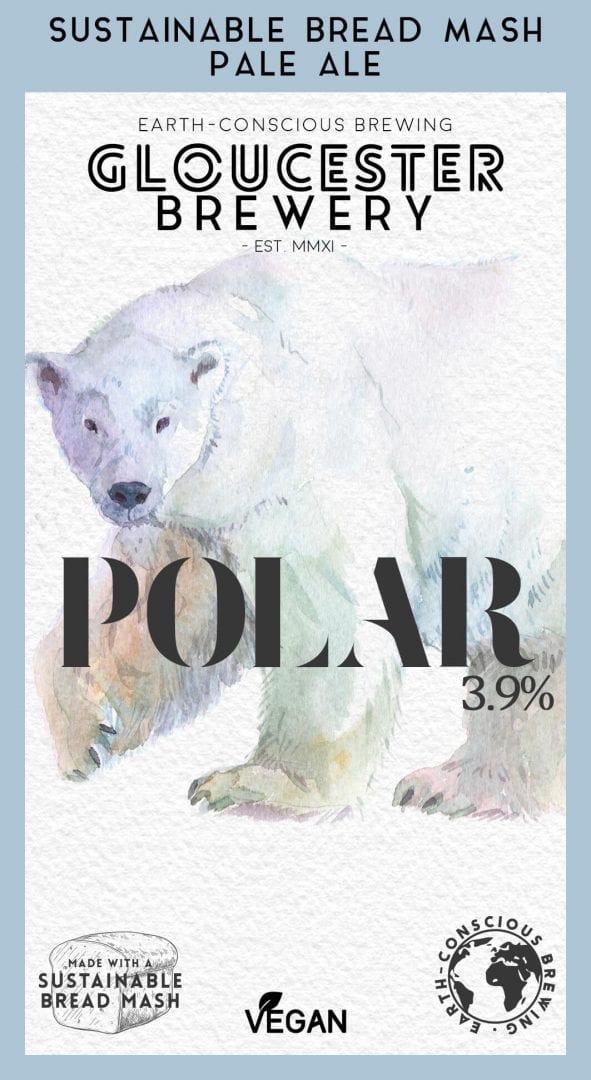 The optimum pale ale, light, hazy, easy drinking, filled with hops and fruit flavours.
Style – Pale Ale, VEGAN, Limited addition, CASK, September special
Crisp, fruity, pale ale with liberal hop additions on a light malt base.
Style – Pale Ale, VEGAN, Limited Edition, CASK, October special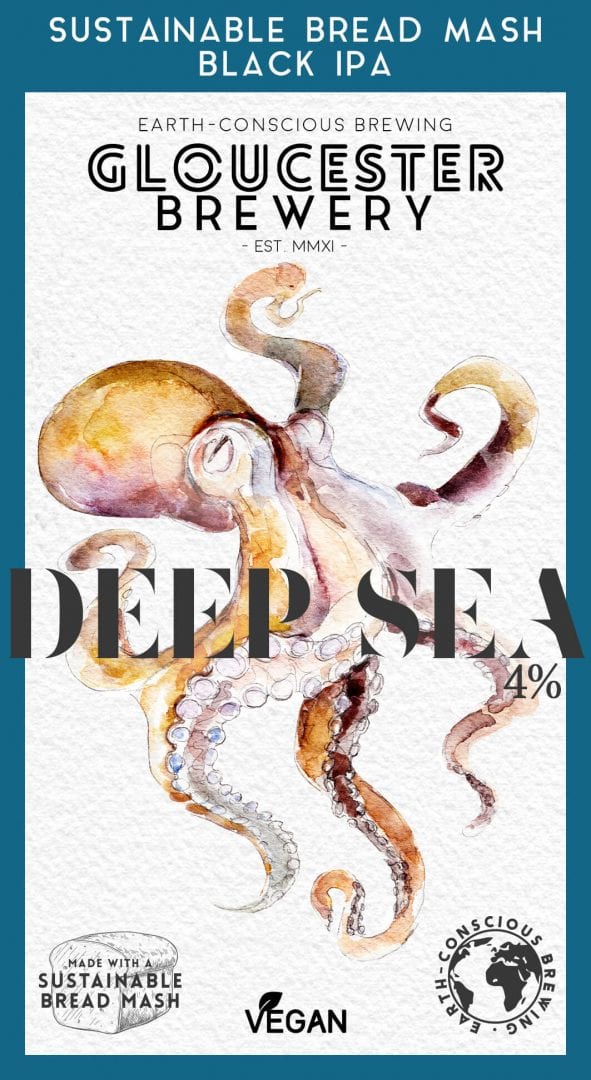 A deceptively dark IPA, bringing you all the bold fruity and hoppy tastes you would expect, blended with subtle coffee and chocolate.
Style – Black IPA, VEGAN, Limited addition, CASK, November special
Pale IPA loaded up with bold North American hops for big tropical fruit flavours.
Style – Pale Ale, VEGAN, Limited addition, CASK, December special
HOW OUR TSHIRTS ARE MADE
From seed to shop.