With the first signs of the easing of the lockdown, we are starting to see more of our favourite takeaways opening their doors again.
Ordering food for home delivery is a great way to support local businesses, practice social distancing plus have a night off the cooking at the same time.
With free home delivery to many Gloucester and Cheltenham postcodes, it also means you can enjoy one of our great beers or our Fox's Kiln Distillery Gin and tonic with your takeaway too.
But what food goes best with our beers and gin? We've put together a handy guide to matching our drinks with popular takeaway choices – from curries to spicy chicken.
Of course, it's all personal preference and if you love a Priory Pale with your peshwari naan or Cascade with your kebab – then feel free to indulge!
Pizza
Our English Craft Lager (4.5%). A lighter beer pairs well with pizzas generally and cuts through the melted mozzarella offering a refreshing contrast. It's also perfect for a warm summer night too.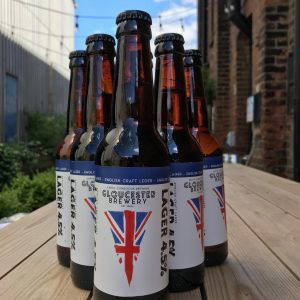 Fish and Chips 
Gloucester Gold (3.9%) or Cascade (4.2%). A classic dish like fish and chips calls for a classic beer. Both Gold and Cascade work well depending on whether you like hops to provide aroma, in which case go for Gold, or a more malty backbone to provide a touch of earthiness to the experience.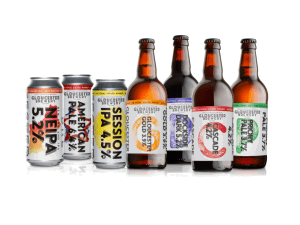 Curry
Session IPA (4.5%). Bright hoppy notes from this beer enhance the spicy character from a curry and also complement some of the more creamy curry dishes nicely. Or why not try it with our Classic Fox's Kiln Distillery Gin which goes brilliantly with the heat of the spices?
Chinese
NEIPA (5.2%). If you're going for something hot and spicy then the luscious fruity hops in NEIPA will definitely be able to stand up to your dish of choice. For milder dishes, try a lighter easy drinking lager like our English Craft Lager.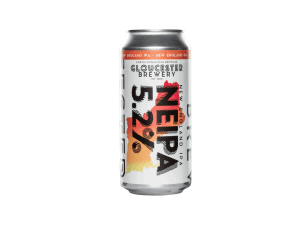 Piri Piri Chicken
American Pale Ale (6.4%). Spicy Piri will set your mouth on fire. A fully bodied and bitter APA will complement it nicely.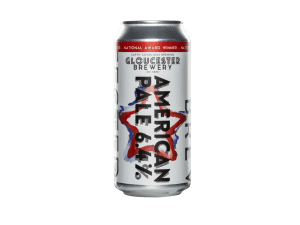 Kebab
Priory Pale (3.7%). A lovely juicy kebab with lots of fresh salad and onions work really well with Priory Pale. The light citrus character provides a refreshing contrast and cuts through the juiciness.